Luanda Lia de Hilster is a Brazilian American musical theater actress who grew up in the Los Angeles area surrounded by thundering samba drums, colorful Brazilian costumes, and samba dancers.
Early Years
Born September 29, 2005 in Torrance California, Luanda's career started before she was born with her mother's pregnancy and Luanda's birth being documented in the feature-length documentary "Einstein Wrong – The Miracle Year", directed by her father. She loved the camera and her father noticed her unusually mature talents at an early age.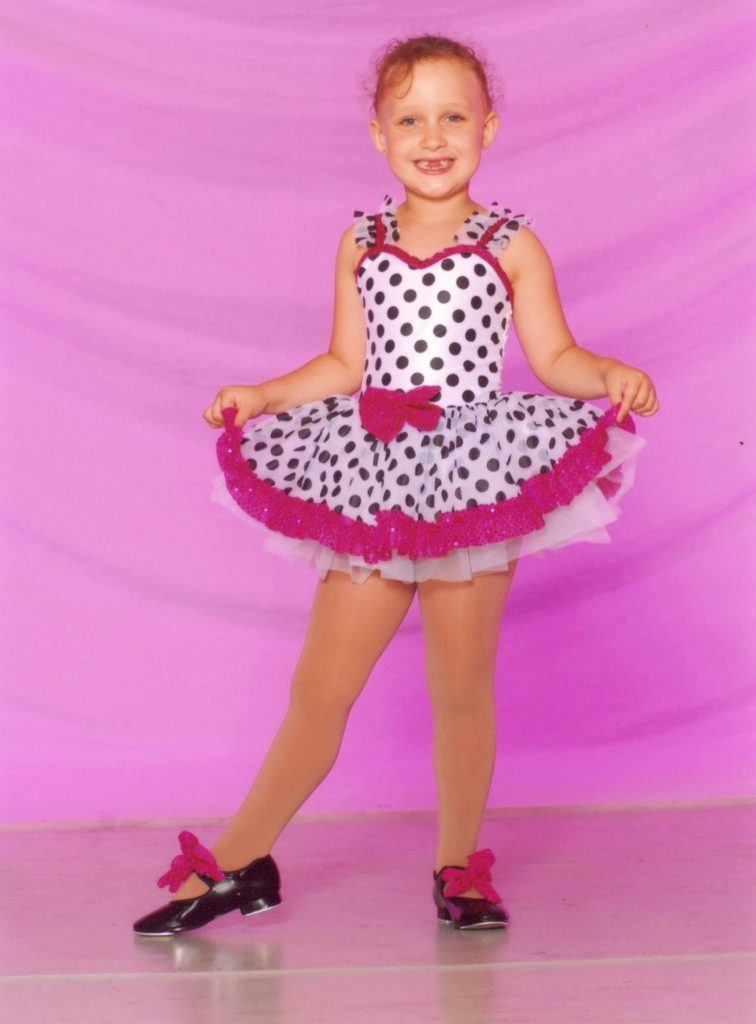 Half Brazilian, half American, Luanda started formally dancing, singing at a very early age singing her first concert at age 4 (see her 4-year-old and 5-year 5-year-old recitals). By age 6, she was belting and doing improv and her talent was obvious. During elementary school, she participated in several singing and music groups but mainly performed at home in homemade music videos living a normal life as a kid. Despite her obvious talents, her parents let her have a normal elementary school childhood.
Middle School & First Commercial Productions
Moving to Boca Raton Florida with her family in 2014, Luanda entered her first school drama club production at age 11 in the sixth grade in 2016 landing the supporting role of the Sour Kangaroo in "Seussical the Musical" given her powerful voice.
In her first role in a full production at age 11, Luanda was compared to a young Bette Midler and Janis Joplin by audience and faculty members (see highlights of her performance here).

– Boca Middle School 2016 performance of "Seussical"
In 2017, Luanda as a 7th grader at age 12 landed the the supporting role of Mrs. McAfee in the musical "Bye-Bye-Birdie" and despite being in the 7th Grade, was elected president of the drama club by all the drama club members. She also performed a solo musical act singing Disney's Aladdin song "Friend Like Me" (see her performance here).
In 2018 as an 8th grader and now 13, Luanda landed the lead role in the Little Mermaid as "Sebastian" where she performed the entire musical in a Jamaican accent. She also auditioned (see her audition here) for the new Junior Thespian Competition Troupe at Boca Raton Middle School where she became the only member of the troupe to medal at the District and State Competitions in all three modalities in which she participated including three superior ratings and three excellent ratings in Musical Solo, Large Group Musical, and Duet Acting. In 2018, Luanda also took up the ukulele. And for a second year, Luanda was elected president by her peers, this time as Co-President of Thespian Troupe #88493.
Still in the 8th grade, in December 2018 Luanda landed the role of Alexi Darling (click the link to see her performances) in her first commercial production as part of the ensemble of a mostly adult cast in the musical "Rent", the student edition. In the summer of 2019 Luanda was asked to be a student theater camp counselor at Showtime Performing Arts Theatre in downtown Boca, an off-broadway venue where Luanda debuted publicly in Rent. Luanda worked regularly as a teacher and productive assistant at Showtime for children's theater assisting with singing, dancing and even creating choreography for the children's show.
High School
In the fall of 2019 in her freshman year at Boca High, Luanda was invited to the advanced theater 2 class normally reserved for upperclassmen. As a part of her musical theater one class, Luanda took part in the freshman large musical group which took home straight superiors at districts where Luanda played the female lead. Luanda also was featured in the song "Freak Flag" that was to be performed for a freshman showcase but it never was performed in public given the Covid 19 epidemic.
In late 2019 and early 2020, Luanda continued to participate in teen and adult theater productions at Showtime where she continued her training in singing, dance and acting in weekly intensive classes. In the fall of 2019, Luanda landed the supporting role of Heather McNamara in the all adult/teen musical "Heathers" and won the female lead Patrice in the musical "13" at Showtime Theatre, the latter of which premiered in early 2020. "13" never went to production because of Covid 19.
Only a sophomore, Luanda was chosen to compete both in the district and state Thespians competition in solo musical performing "Here I Am" where she received superior ratings all around. She also landed a role as a River Rat dancer in the principle dance group and had a small solo in Boca High's musical production of Jekyll & Hyde.
As a Junior, Luanda won a leading role in "Radium Girls" in her first attempt at auditioning for the Boca High Drama fall play.
Two-Time Best Supporting Actress Nomination
Luanda garnished two supporting actress nominations for the Dream Awards, and award that is affilated with the Jimmies, the "Tony" of High School Musicals.
As a Junior, Luanda played Mrs. Tottendale in the Drowsy Chaperone which earned her a best supporting actress nomination at the Dream Awards at the Kravis Center. As a junior, she also won the lead in the opening number at the Dream Awards out of all the nominees winning out over everyone else including seniors.
As a senior, Luanda was again nominated for best supporting actress, but this time for her role as Minnie Fay in Hello Dolly.
Competition
Still as a junior, Luanda earned perfect scores in the Solo Musical category in her junior year and is currently part of the College Audition Program at Taylor Made Studio and Dance Theatre where she is studying dance, acting, and singing in preparation for college auditions. At the 2022 CAPs in Atlanta, Luanda got 17 callbacks from schools in the USA and abroad. Luanda landed the role of Mrs. Tottendale in the musical "The Drowsy Chaperone".
University
Luanda got accepted to her top choice school for musical theater in February of 2023: The University of Central Oklahoma. She was only one of a dozen or so accepted out of hundreds that applied. There, she will be getting her 4 year Bachelor of Musical degree in Musical Theatre.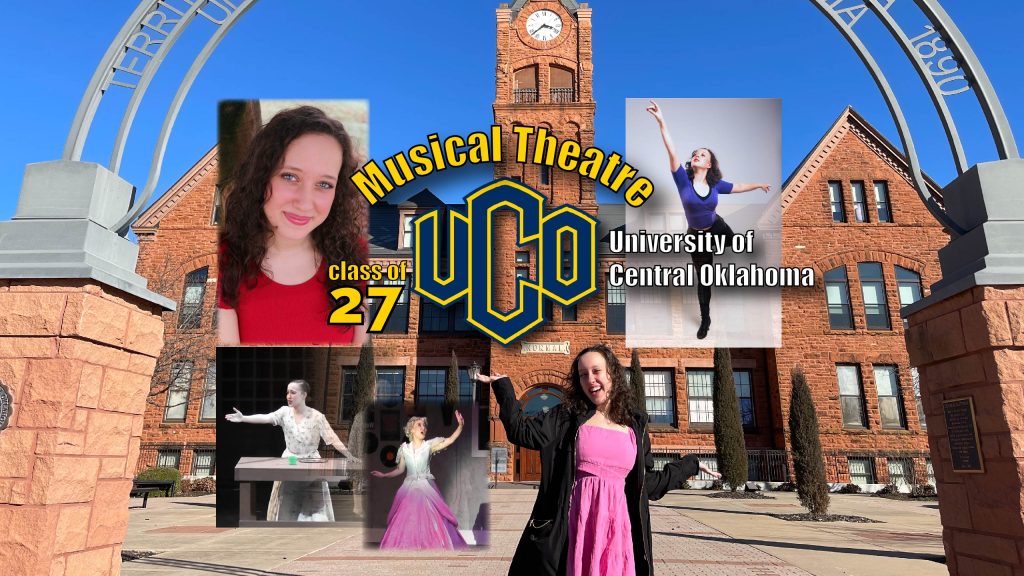 Luanda's Resume
Click here for Luanda's Resume.