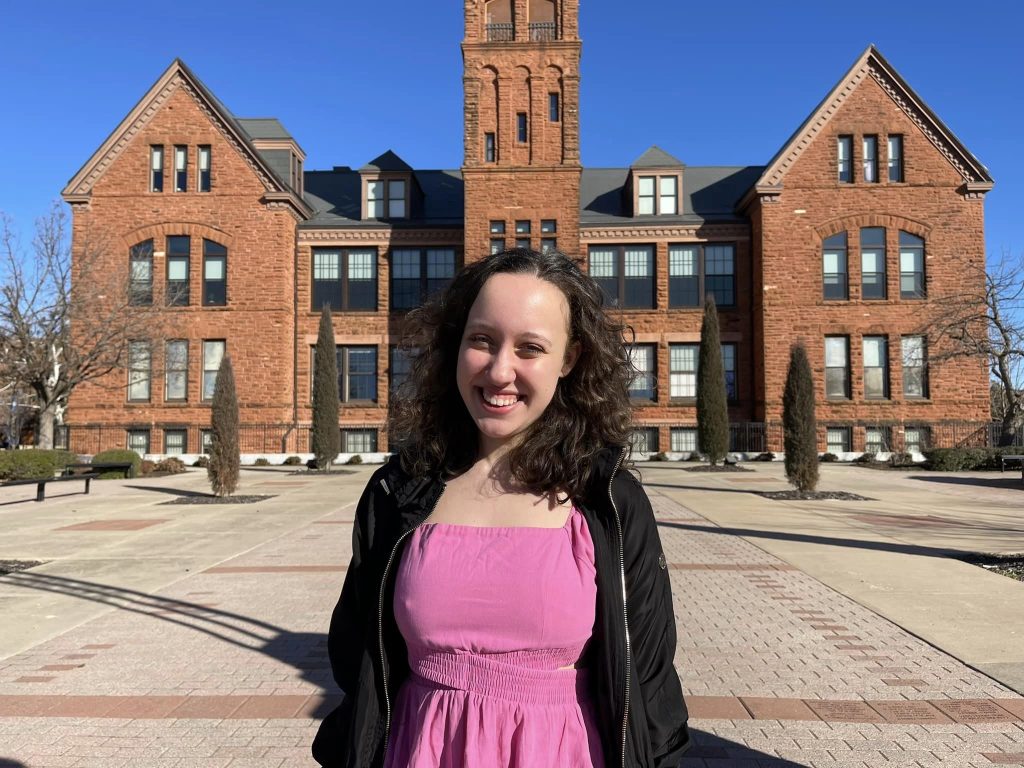 (See Luanda's Performance Videos – also see luanda.lia on instagram)

After years of intensive training, and auditioning for over 60 schools in person at the 2022 CAPs program in Atlanta, Luanda has decided to study Musical Theatre at the University of Central Oklahoma (UCO). Having well over 20 callbacks from university auditions and being accepted into two of her three top schools with some form of scholarship, Luanda decided on her number one choice from the very beginning: UCO, located in Edmond Oklahoma near Oklahoma City.
Here is how she got there with the people who helped along the way including her future professors and schoolmates.
Getting There
Luanda's acceptance into UCO was not because of talent alone: it was also because of her hard work and the programs offered by two very important people: Angela Morando-Taylor and Dave Clemmons. Without those two, Luanda would not be at UCO.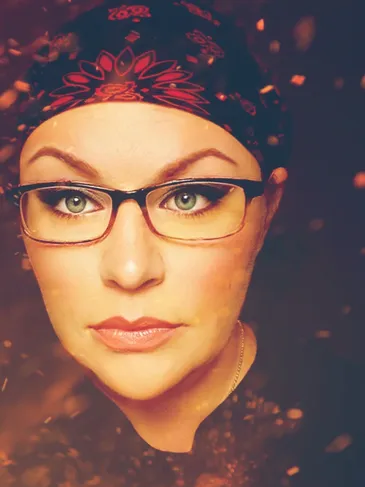 Angela Morando-Taylor runs a studio in Boca Raton called Taylor Made Dance and Studio which trains students in everything related to going on to study musical theatre at the college and conservatory level. Luanda trained for 3 years with Angela, listening to all her advice on dancing, singing, and acting following her advice to a tee. So much so that in 2022, Luanda became the Studio Captain of Taylor Made.
Dave Clemmon's nationwide College Audition Project (CAP) has one of it's satellite programs in Boca Raton through Angela's studio. Students must audition to participate in this program and Angela's studio is the only one in the state of Florida linked with CAP. Dave Clemmons is a success broadway actor, performer and teacher who saw a great need for simplifying the college audition process for musical theater students and colleges alike. He created his now successful CAP program which places hundreds of students around the nation into musical theatre (MT) programs around the nation and world.
The program culminates in an in-person audition of around 100 or so top MT students from around the nation to some of the top schools in the country and in Europe. This requires students to be at a very high level in order to attract high quality universities and Angela not only trained Luanda, but Dave's program gave her the exposure she needed to get into a school like UCO.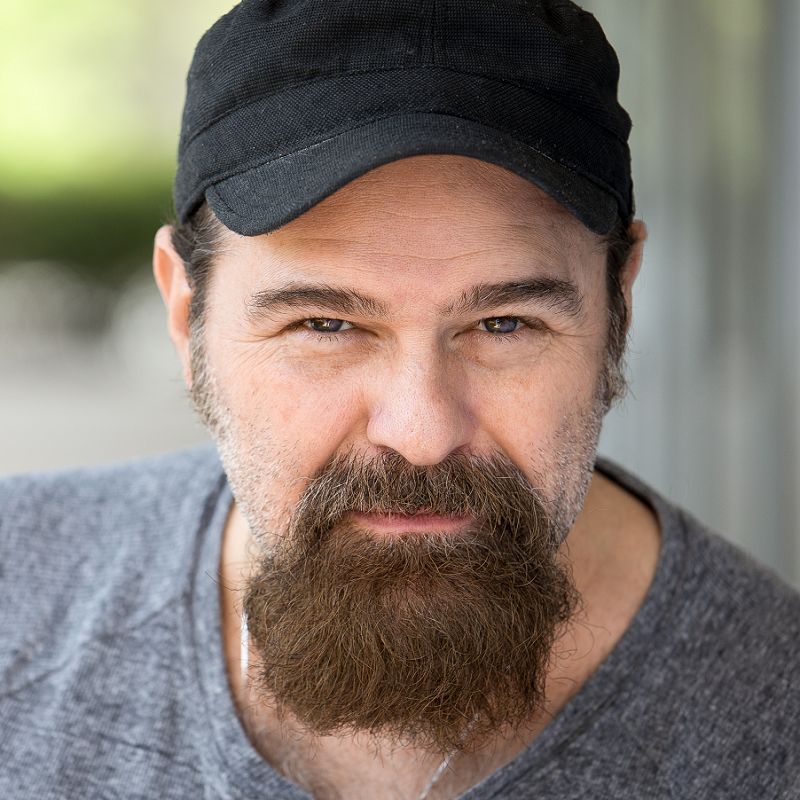 After CAPs in Atlanta in August of 2022, Luanda received callbacks from over 20 universities in the USA and in the UK. She ordered a list of her top twenty schools and then concentrated on the top three for auditioning. Luanda did her headshots, video screenings, and some of her live video callbacks through Taylor Made Dance & Theatre. She did one of her callbacks in person and that was at UCO.
Even before Luanda's high school musical theater career, there were others who helped her get to where she got today. Those include Rebeca Diaz, her first vocal teacher, Ms. Marilyn Irene Perry who ran the off-broadway theatre "Showtime" in downtown Boca, Michelle Petrucci of Taylor Made, and Shelley Keelor, her current vocal teacher and coach. Teachers also played a big role in Luanda's journey including Mr. Tay and Ms. Lauren Nolan from Boca Middle School, and Ms. Tia Mapes, Mr. Whitcomb, Ms. Nixdorf, and Kaitlyn Wallace, from Boca Raton Community High School.
In Person-Visit to Her Top School
Luanda's father promised her that she could audition for one school in person and Luanda chose the top school on her list: The University of Central Oklahoma.
Flying out in mid February of 2023 for the in-person audition, Luanda and her dad had one day to tour the area and campus on their own, and one day for the on-campus tour and audition.
The campus was founded in 1890 and is located in one of the safest cities in America: Edmond Oklahoma. Daughter and father drove around the campus and city and found it to not only be a beautiful campus with many new buildings, but a very welcoming city with everything one needs close to campus. Nearby Oklahoma city is a beautiful urban city with a refurbished downtown where musical theatre is a part of its cultural fabric given that three powerhouse musical theatre schools close by including UCO, the University of Oklahoma, and Oklahoma City University.
Luanda got to meet with fellow Boca Raton resident Elliana Herr who was in her freshman year in MT at UCO. Elliana was part of the CAP program the year before hosted by Taylor Made Dance and Theatre in Boca Raton where Luanda also trained and they knew each other from years past. Elliana showed them around the "Quad" dorms where many musical theatre people hang out and Luanda fell in love with the dorms which were modern and built only a few years prior.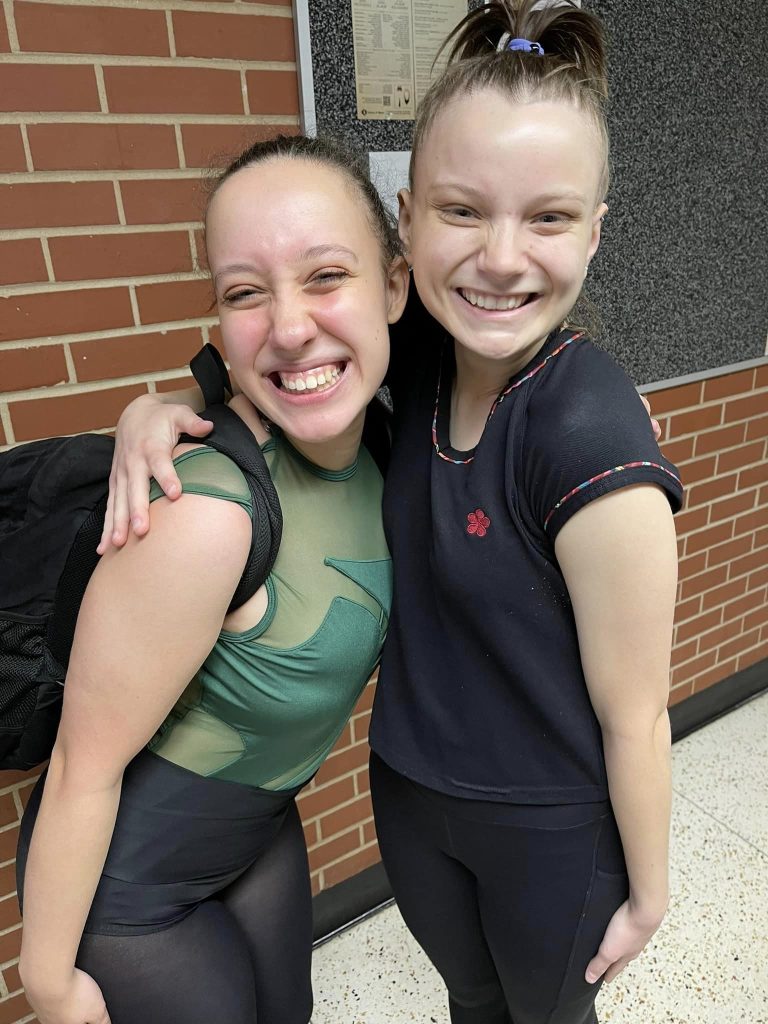 After getting up early the next day and driving to campus from downtown, Luanda signed in for auditions to receive her schedule for the day. Luanda was to first do her dance audition and that is where she met dance professor Michael Lomeka for the first time.
Michael Lomeka is fairly new to UCO but his resume reads like a who's who of musical theatre and dance. Michael Lomeka graduated from The Juilliard School at Lincoln Center with a Bachelor of Fine Arts degree under the direction of the renowned choreographer, Benjamin Harkarvy. Having been a cast member in the broadway revival of the King and I among others, Michael also toured the United States, Europe and Asia with world-renown Mikhail Baryshnikov and his White Oak Dance Project.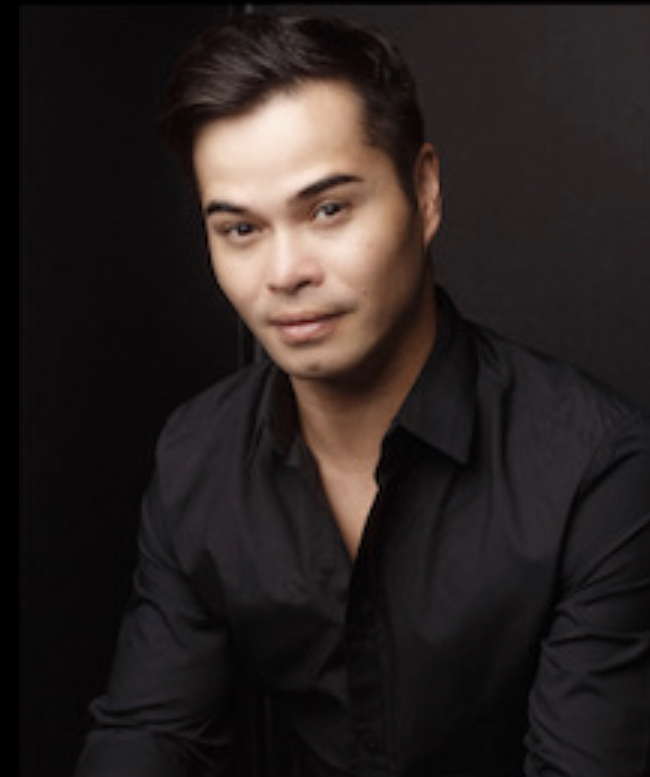 Luanda quickly stood out and was called to the front with a few others during the audition. Luanda truly excelled in dance during her last years at Taylor Made and it paid off. Michael would later comment on Luanda's excellent dance skills in her private audition in the afternoon.
Next, Luanda and her father got a tour of the campus and an impromptu directing session with Musical Theatre Director Greg White. Greg showed his ability to get the best out of the students who were auditioning and it was Greg White that impressed Luanda from the day she met him in Atlanta.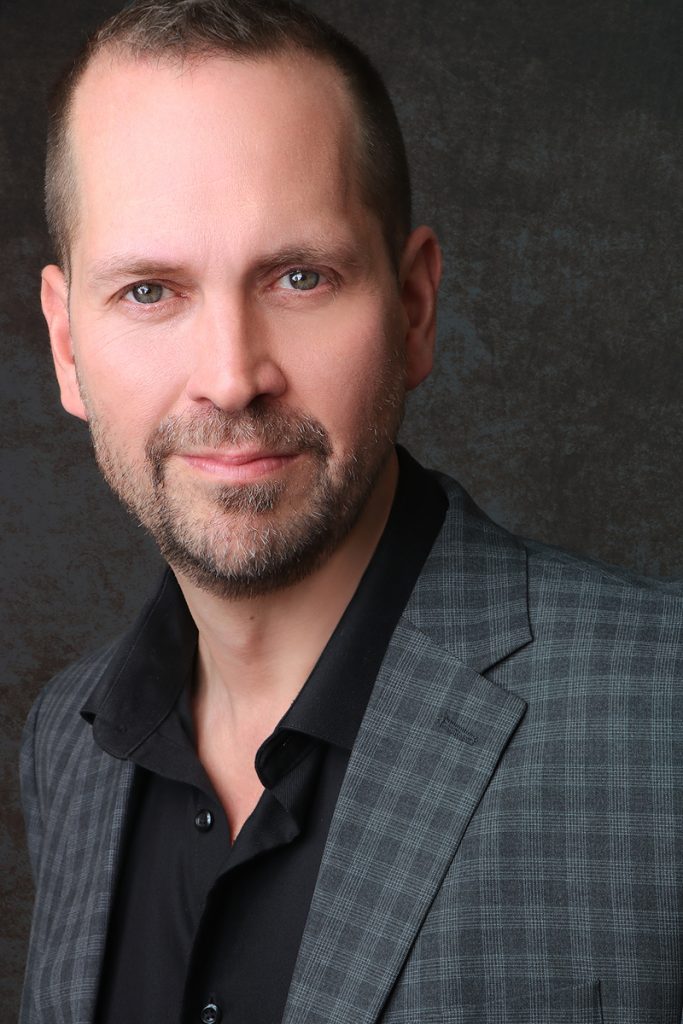 Fate would have it that during Luanda's audition for the 60 schools, the first call-back she received was from UCO. That is where she met Greg. She really loved how UCO emphasized all three disciplines of dance, singing, and acting – what is called in the industry a "triple threat". When Luanda had to leave for another callback, Greg got up and shook everyone's hand – something Luanda would never forget. After all Luanda's callbacks and auditions, she chose to go for her one in-person trip to UCO again crediting Greg's super friendly and never pushy attitude who let his program speak for itself.
After lunch with auditioning and current students, Luanda and her father went to the presentation of the directors and program for musical theatre at UCO. Luanda's father was a bit skeptical about UCO, never hearing about it before, but the city and campus had impressed him but he needed to hear about the program. During Greg White's presentation of the program to prospective students and parents, Luanda's dad was seen shaking his head in astonishment at the level of the professors and real-world opportunities given students.
Greg explained that from day one, Freshman had full participation in productions. The only production they did not participate in was a fall production which required extremely early auditions in the prior spring or early fall. But all other productions were fair game from day one. There is a freshman showcase for students new to the program.
Greg also explained that industry came by the "three MT schools" several times a year to audition all students for real productions. Auditioners even give pointers to students on where they can improve. This includes broadway productions, touring productions, cruise ships, and local productions. One student from 2011 who graduated from UCO ended up on the national tour of Hamilton, playing Eliza (Erin Clemons). And Greg also noted that many of his students win out over the other Oklahoma schools, often finding paying summer jobs in the industry.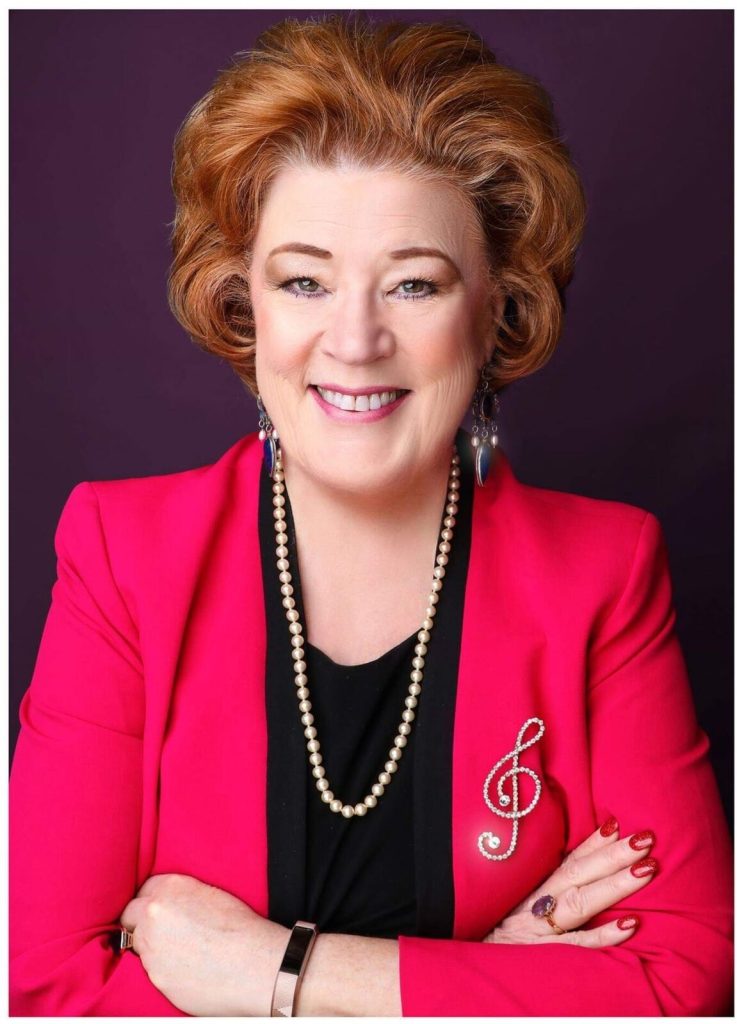 Also introduced in that meeting was Barbara Fox DeMaio, the vocal teacher for the Musical Theatre and opera programs. Her resume is beyond impressive with a list of honors and awards that span decades. She is an opera singer by trade having sung in the La Scala in Italy, perhaps the most famous opera house in all the world. Her vast repertoire includes all the great roles of a Puccini and Verdi soprano, performed in theatres in Italy, Switzerland, Germany and France. She also is the Executive Director of Painted Sky Opera company locally where they put on local operas.
Luanda was freaking out when she heard all about Barbara and told me that she would love to do an opera – something all MT students at UCO have available to them as well. One of Luanda's biggest loves is singing and she absolutely loved the idea of working under Barbara's tutelage.
All the directors of the musical theatre program all participate in real productions themselves so they have their fingers on the pulse of the musical theatre industry including those associated with a widely-known local production company call the Lyric Theatre of Oklahoma which has legitimate ties with Broadway. This local company looks for local talent and UCO students participate in real commercial productions there.
A Moment to Never Forget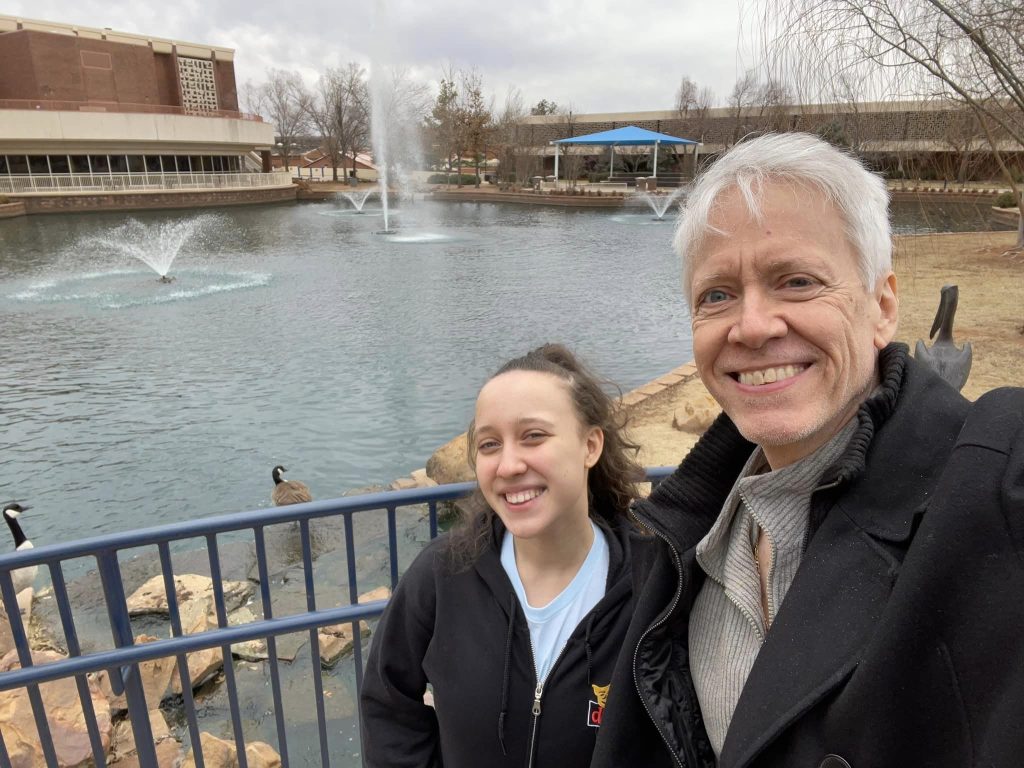 Sometimes there are moments in our lives we will never forget, and this trip for Luanda and her dad had just such a moment. On Friday afternoon after lunch and the "get to know the department" talk with Greg, Michael, and Barbara, UCO held their individual auditions for musical theatre which included singing and acting. In the room where the three principle directors and five others who were also part of the department.
Luanda's dad stayed far away from the door given to give Luanda her space. The only person allowed in the room besides the faculty was the student being auditioned. When Luanda came out from the audition, she said something to her dad that he never heard from her lips: "That was the best audition of my life!" Believe it or not, according to both, that was not the magical moment.
Daughter and father headed immediately after the audition to the student union close by to buy some UCO swag. Before entering the building, Luanda stopped her father and told him what went on during the audition. Luanda told him what Greg and Michael said to her after she finished her singing and monologue. After hearing what they said, they both cried in each other's arms knowing she had a great chance of being accepted. Although this writer will not divulge the exact words, safe to say there were "very complimentary" and highly encouraging.
Insane Talent at a Live Performance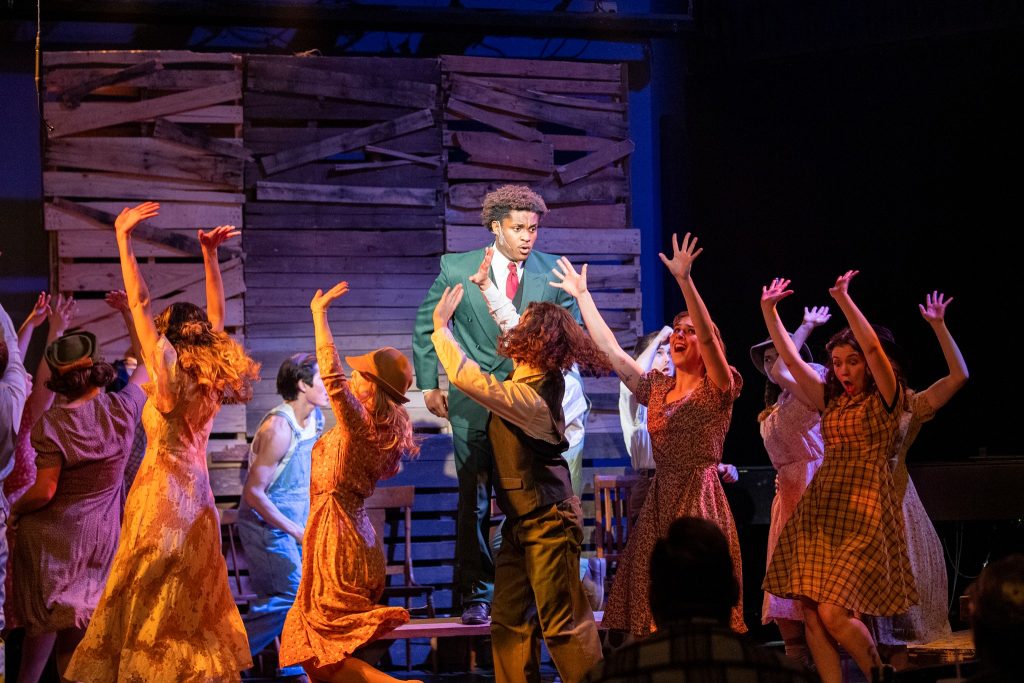 Luanda and dad got a chance to see a real live production of Bonnie & Clyde along with the auditioning students and their parents at the Jazz Lab in downtown Edmond. Greg promised insane talent and he delivered. Every actor on stage could have been a lead and some of them were leads as these productions often double cast shows since it is often impossible to chose the most talented. Every Time someone new appeared on stage to sing and act, they were insanely good. For Luanda, the male lead who played Clyde (who was heading for New York after he graduated), was good or even better than the lead on Broadway which she had seen on the internet. Then, when the "preacher" played by Lemar Burns came on to sing, his high notes freaked Luanda out. It reminded her of the leads in Jesus Christ Super Star (the USA tour) which is her favorite musical.
Afterwards, Luanda got to talk with some of the cast and some of them said they knew about her already. It turns out that Luanda had a big ally at UCO: her fellow co-Taylor-Made pal and current freshman at UCO, Elliana. Elliana had been talking Luanda up to others before she arrived. They all made Luanda feel right at home. Elliana even came up to Luanda's dad and said to him: "Luanda belongs on that stage with those insanely talented people. She has to come here!"
It was a magical day.
Acceptance Came Quickly
Luanda was part of the last audition group for UCO's MT 2023 freshman class. UCO accepts annually anywhere from 10 to 15 students from hundreds of in-person and video auditions. Even with the very positive comments about Luanda's audition, Luanda's dad was worried that a rejection from UCO would devastate Luanda. He and Luanda fell in love with the school and program and rejection was a place he did not want to go.
On the Wednesday after the Friday in-person audition, Luanda received an acceptance email while in a class at Boca High. She was so happy that the teacher asked if everything was all right! She immediately contacted her mom and dad and the entire family was jumping for joy for hours.
Luanda starts school in August of of 2023. She will be in the new Quad dorm where Elliana stays – in the heart of the UCO campus. She will be there with her yellow jeep, strong voice, accomplished dancing skills, and that "it" factor her father saw from a very young age.
We can only imagine where UCO and it's amazing professors and teachers and fellow students will take Luanda during these next four years. Safe to say that Luanda loves UCO, and UCO seems to love Luanda. In the end, it is not where you go, but who you are with and what you learn from them.
And UCO's musical theatre program is one of the top programs in the country and Oklahoma is a hotspot for musical theatre. There is a famous musical named after the state – so it all makes perfect sense!
Handshake and Triple Threat
In the end, it was the handshake from Greg to Luanda and every student in that room in Atlanta that won her over. Luanda said she wanted to be in a program that not only emphasized the "triple threat", but also would work closely with with her on her personal development. And with that handshake and that promise from Greg, she felt at home and that UCO was the right place for her.
One thing is for certain: this is another important step in the career of a very talented young lady who will in her own way, make a big impact in the world of the theatre arts. Luanda has hundreds of admirers in California, Florida, and Brazil who follow her every move on stage from afar and who love to watch her perform. They all can't wait to see what the future holds for Luanda.
And this little girl from California who grew up putting on shows for family and friends, is one step closer to putting on shows for the entire world to see.
Watch out UCO: her comes Luanda – your latest "Okie" or "Cho" as they call the students from UCO. (Their mascot is the "Branchos" and "chos" – pronounced "coes" – is their nickname the use for students and teachers who go there.)