See video highlights and judges comments on Luanda's performance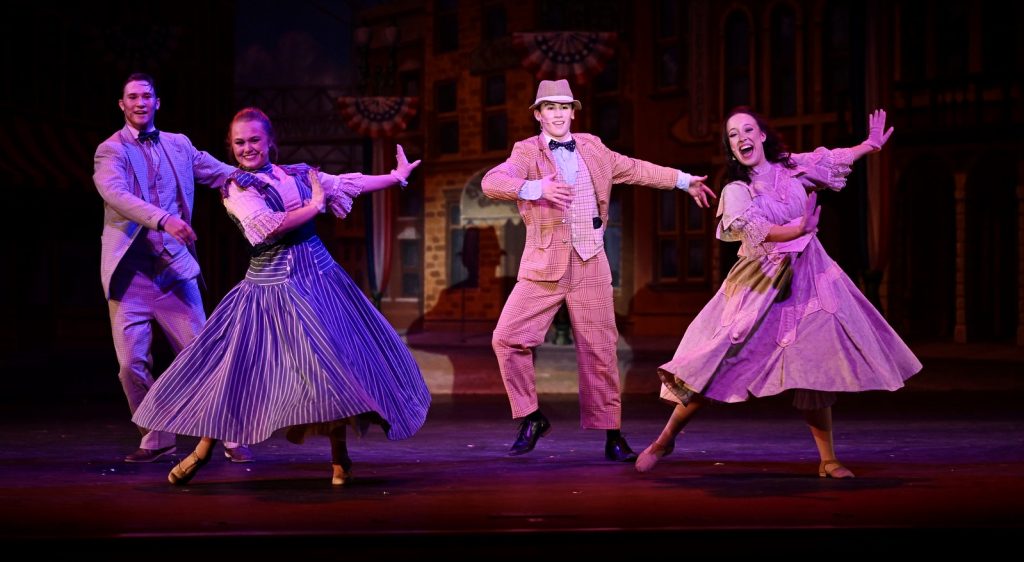 Luanda de Hilster, a senior at Boca High has been nominated for a second year in a row for best supporting actress by the Dream Awards held every year to honor the best in high school musicals. This year Luanda has been nominated for her role as Minnie Fay in Hello Dolly which was put on in April of 2023 at Boca Raton Community High School. Last year Luanda was nominated in the same category for her role as Mrs. Tottendale in the Drowsy Chaperone. The 2023 awards ceremony takes place on Sunday, June 4 at 7pm, 2023 at the Kravis Center in West Palm Beach Florida.
Best friend Sarah Lash was nominated as well which means best friends will be rehearsing together for the opening number with all the other nominees making for a memorable way to end their high school drama journey. In addition, Hello Dolly also nominated for best musical as well as numerous others in the cast and crew from Boca High.
See highlights of Luanda's acting, dancing, singing performance below:
In the Judges Words
Luanda seems to be able to take minor roles and make them memorable – something judges have noticed. Here are some of the judges words for Luanda's performance:
Luanda de Hilster gave a delightful performance as Minnie Fae, one of the great roles for an up-and-coming ingenue! Luanda possesses a beautiful voice, consummate dance skills, and excellent comic timing. She capably epitomized youthful innocence yet with a desire for first love. Luanda milked her dialogue for every ounce of humor yet still grounded Minnie Fae, never lapsing into parody.

Dream Award Judge 1
Luanda's Minnie was a delight to watch and I enjoyed every minute she was on stage. She has superb comic timing. A good example was Minnie's thrilled conclusion that she'd been "elegant" for years after the impoverished Cornelius assured her and Irene that all the "best" people walked instead of using more costly transportation. Luanda is also an accomplished dancer and acquitted herself well in the songs.

Dream Award Judge 2
Luanda de Hilster was a very convincing, very fun Minnie Fay. Minnie is the female counterpart to Barnaby in this play and their character descriptions could almost be the same. However, Luanda took a very different approach than Alejandro, manifesting a different sort of naivete which worked well for Minnie Fay. She moves beautifully and has a strong stage presence. Luanda's performance was strong and effective. Minnie Fay might be easy to dismiss, but we cared about her and that means a job well done.

Dream Award Judge 3