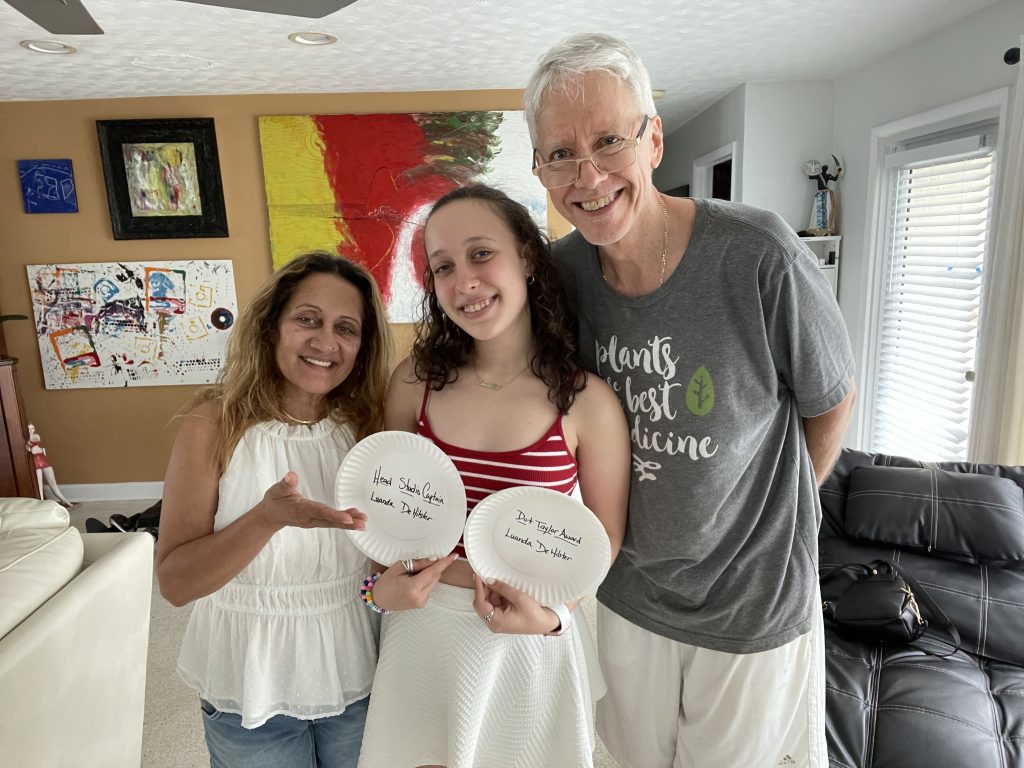 Taylor Made Dance and Theatre today awarded Luanda de Hilster with the Dot Taylor Scholarship given annually to a deserving student at Taylor Made Studios. The award is given not only as a tribute to a Taylor Made student for their hard work and talent, but for their "kindness" to others as well. The award is named after Michael Taylor's mother and is very near and dear to the hearts of the Taylor Made Studio's owners, Angela and Michael Taylor who put much thought into who receives this annual award.
Luanda will be applying her scholarship to her studies at the College Prep Conservatory (CPC) program at Taylor Made where she will be guided by musical theatre experts to navigate the gauntlet of the university auditions via the "College Audition Program" (CAP) which includes auditioning for up to 60 four-year institutions. The program now in its third year, affords students many more options when it comes to where they go to college – something almost impossible to do on their own. This year's CPC students received on average over 30 callbacks from schools with musical theatre programs.
Head Studio Captain
Luanda was also given the Taylor's highest title for high school students being named "Head Studio Captain" of Taylor Made Studios. This is given to a person who is not only a natural leader, but someone who holds the same high principles as exemplified by Taylor Studio. Sarah Lash and Emma Maass join Luanda as senior Studio Captains who help out with the everyday running, marketing, and planning of studio activities. As the new leader of the students at Taylor, Luanda is already planning an outreach program to elementary and middle school students in and around Boca Raton to become involved with the studio and its great opportunities in dance, singing, and acting.
Congrats to Luanda and Taylor Made Studios and we expect great things from both in the coming year!