I'm a parent of a drama club student at Boca Community Middle School who just went through her first year of Drama Club in the 6th grade. All I can say is wow!
My daughter signed up on the 5th grade day and when we got the email communication for the first meeting, we were there. We had no idea what to expect because we didn't know anyone in the drama club or even know Mr. Joshua Tay, the drama director. It was very organized and well thought-out and the parent volunteers were quite active.
Auditions
The part that was unknown to us and my daughter, were the auditions. Everyone was given a song to learn and my daughter practiced a lot! Mr. Tay does in fact sometimes choose 6th graders to be in principal parts (principal means "leading" part) and my daughter was trying her hardest to get at least one principle role.
The audition was with Mr. Tay and two other people (at least one from the high school) and Mr. Tay played the piano. My daughter is a good actor, dancer, and singer but she was shy, this being her first real "audition". I told her: "if you freeze up, give them your strong voice". And in fact, that is what happened. She wasn't real pleased but still had hope for getting some part.
Waiting, waiting, waiting, for the cast list to be announced, Luanda was worried. It is hard to see your son or daughter want to get a part knowing that they may not get it. I talked to her a lot about what it meant if she did not get a principle role and that she could "show her stuff" in the chorus and then next year win a part. It was more important for her to participate and grow.
Turns out, she in fact did not get a principle part. But she did get an "understudy" part for a character that needed of all things: "a strong voice". The character was the Sour Kangeroo and when Mr. Tay announced there would be a third performance for the understudies, she was very happy she would get a chance at being a principle for one performance.
Night on Broadway
The Night on Broadway was the first time my daughter performed with the group and it was a very nice night. She was mostly in the background and in the chorus with no solos because she was new to the group although there were sixth graders doing solos. Those 6th graders were most likely in the drama class. Luanda was not in the drama class in 6th grade. It is important to note that drama class and drama club are separate from each other. Your child does not have to be in drama class to be in drama club.
The production numbers were really fun and Luanda really enjoyed her participation. She was not put in an uncomfortable position which was good for her first time.

A Star is Born!!
Of course I'm bias. Luanda is my daughter and we all see all our children as stars. The great thing is though, Mr. Tay creates such a positive attitude among the students, that they are their own best cheerleaders. There is no real jealously and everyone always gives positive feedback and energy to everyone else.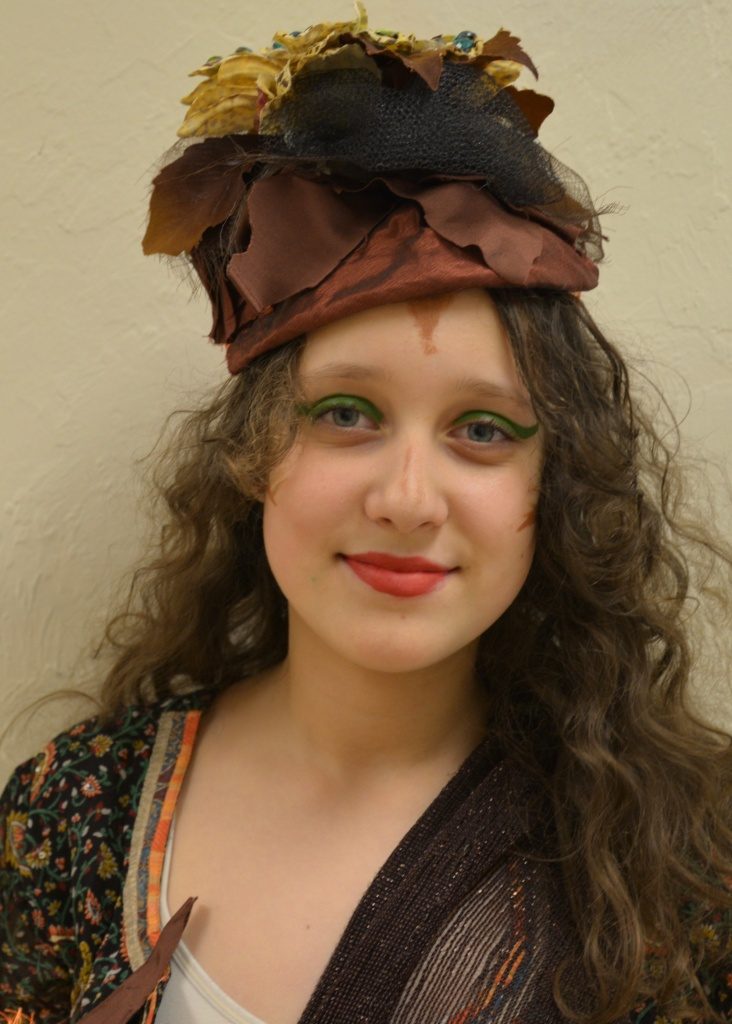 Well, as fate would have it, the principle for the Sour Kangeroo had a schedule conflict and Luanda sent me a text saying she was no longer the understudy for the Sour Kangaroo. I assumed the worse and was panicking until she sent me a text minutes later saying that she became the principle! Boy was she happy! She worked double hard at the part and she went from simply having fun to very happy and energized real quick!
The three performances were amazing and the entire cast was really great. The parents, high school students, and cast members themselves all did a great job and all directed by Mr. Tay. Obviously, there were MANY stars born that night and many proud parents like me.
And after the performances, two traditions were continued. First, everyone wrote a note to everyone else in the cast. The notes were amazing, funny, very encouraging and some very poignant. The support my daughter received and gave was truly heartfelt. Second, after the last show, everyone went to "16 Handles" for yogurt in full makeup.
Fun until the very end…
Onto 7th Grade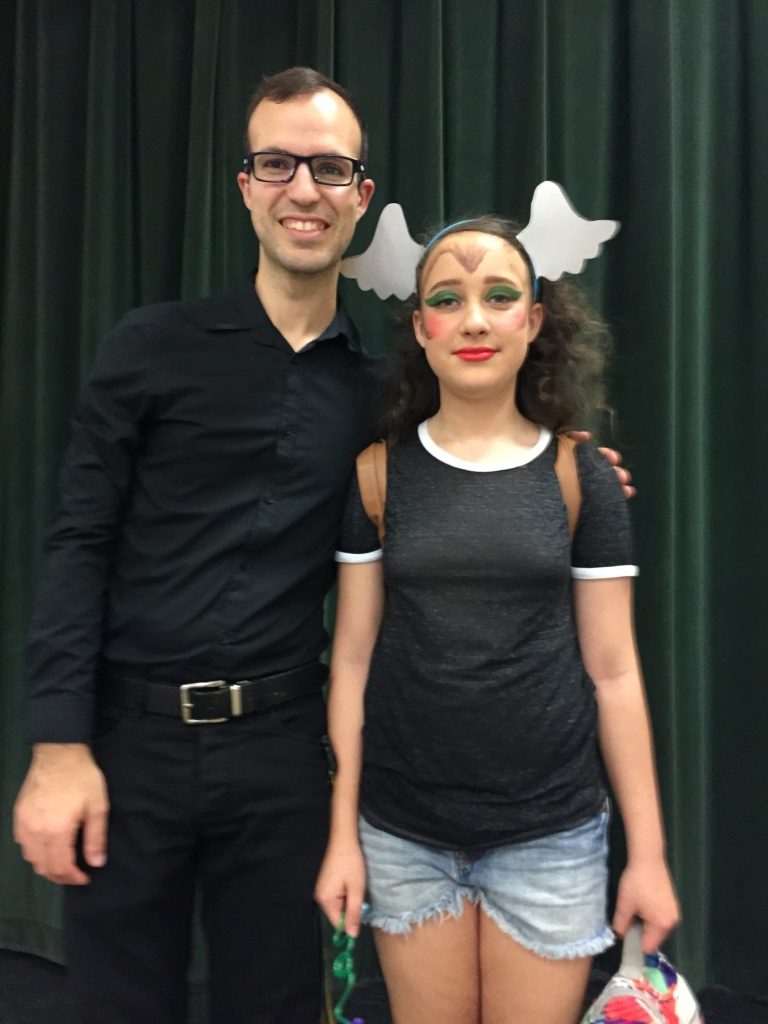 Luanda now loves drama. It is her favorite activity in school and she is practicing singing songs from the 2018 musical production "Bye Bye Birdie" and getting to know the play and its characters. She also chose as her first elective drama class with Mr. Tay. That now was her FIRST elective for the 7th grade.
I'm sure this year's production will be bigger and better and the new 6th graders coming in will go through an amazing experience. Very few of the kids drop out. Most will continue and many continue to do drama in high school.
Conclusion
Mr. Tay is an amazing guy. He is very encouraging, drives the children to open up and be their best, and keeps them safe and in line during practices. The right balance is the best way to put it.
You will not go wrong by having your child in the Boca Middle Drama Club. They will make great friends, great memories, and really gain something very important in life: self confidence and esteem.
-David de Hilster, parent of a BRCMS drama club student